Susan M. Daniel and Thomas P. Golden Awards
Each year we give awards honoring two of our founding members, Susan M. Daniels and Thomas P. Golden.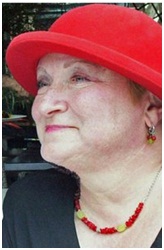 PURPOSE
To recognize outstanding government service in support of the profession of benefits planning by a state, federal or legislative partner. This award was established in 2021.
Dr. Susan M. Daniels was appointed as Deputy Commissioner for Disability and Income Security Programs at the Social Security Administration (SSA) by President Clinton. She was responsible for the direction and policy governing the Social Security retirement, survivors, and disability programs—Social Security Disability Insurance and Supplemental Security Income. She led the policy and program management staff at SSA headquarters, Office of Hearings and appeals and a disability determination process in 54 state agencies with an administrative budget of more than $1 billion with over 11,000 employees.

In 2007, Susan along with Dr. Thomas Golden, Executive Director of the Yang Tan Institute, and Mary Ridgely, former Director of ERI, Wisconsin created NABWIS to make Benefits Specialists a vital part of an individual with a disability's return to work, as well as a true profession.

As Deputy Commissioner for Disability and Income Security Programs at SSA, Susan worked tirelessly to lay the groundwork for the Ticket to Work and Work Incentive Improvement Act. This act created employment incentives and healthcare provisions for workers with disabilities and removed many of the systemic barriers that forced many individuals with disabilities to choose between health coverage and work.

Susan was committed to disability rights advocacy and had significant impact as a senior policy maker to improving the lives of others with disabilities.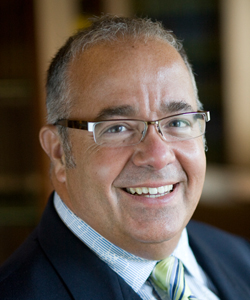 PURPOSE
To recognize outstanding service to the benefits and work incentives counseling (also known as benefits planning) community and furtherance of the profession of work incentives counseling. This award was established in 2021.
Dr. Thomas P. Golden was a founding member of the National Association of Benefits and Work Incentives Specialists to promote work incentives counseling and informed choice for Americans with disabilities who receive public entitlement. He was an active member of the National Academy of Social Insurance, National Council on Rehabilitation Education, National Consortium of State Rehabilitation Councils, Association for Persons in Supported Employment, Consortium of Administrators for Native American Rehabilitation, National Consortium for State Rehabilitation Councils, and other national organizations supporting employment for people with disabilities.

Thomas is recognized for international comparative policy work most recently with the Government of Ireland, the International Labor Organization, and the United Kingdom. He managed to secure, directed and managed over $270 million in international, federal and state sponsored initiatives. His favorite professional title was that of professor while also performing his duties as Executive Director at Cornell University's Yang Tan Institute on Employment and Disability.

Thomas was devoted to a lifetime of learning, was an incredible disability advocate, and a leading practitioner and coach in the area of Vocational Rehabilitation and disability policies.